Welcome to our family Panzer Farm. A special place for us, because it is created of our dreams, passions and interests. An exceptional place for lovers of history, militarians, and active, sometimes extreme, leisure.
The Panzer Farm is located in Chrcynno near Nasielsk, only 40 km from the center of Warsaw and 12 km from Jachranka, Zegrze, or Serock. This is a dream place for military events and active family, individual, integration leisure, away from the hustle and bustle of daily life, in close contact with nature. The attractive location of the Panzer Farm is conducive to the organization of various types of corporate integration events for organized groups.
Until recently, the unit of the Missile Defense Forces of the Warsaw Pact was stationed here. Since 2002 it is our property. Today, on 15 hectares, surrounded by forests and greenery, you can find here various military vehicles belonging to the Museum of Military Technology.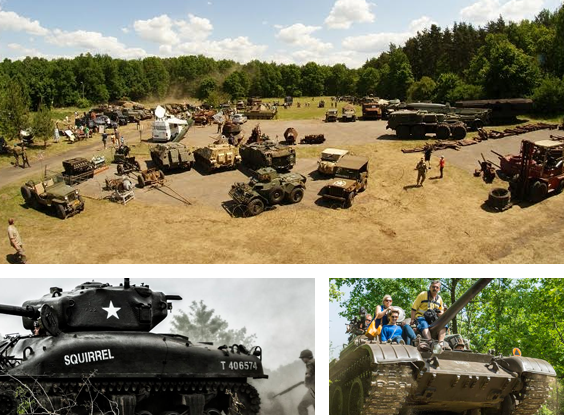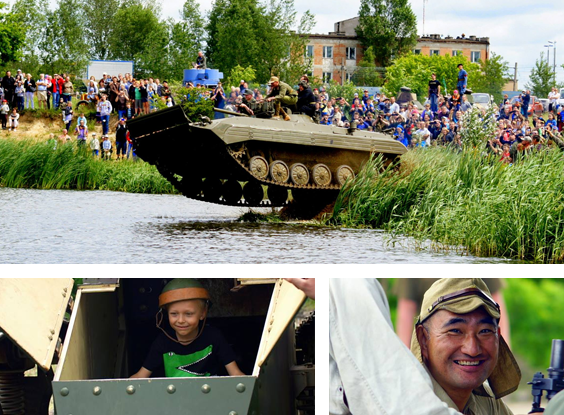 It houses the most valuable exhibits of the range of military equipment and vehicles. Barracks, bunkers, anti-aircraft shelters, trenches, anti-aircraft gunpoints and shooting ranges for handguns and rifles - remnants of the military unit - create a unique, military climate of the Panzer Farm, and our military collection, which consists mainly of military vehicles, including armored monsters saved from oblivion and restored to life, creates a number of possibilities for remarkable leisure time.
We have been organizing military events for almost 20 years - the experience gained during this time greatly facilitates provision of comprehensive, professional service to our customers. We create a team of people whose determination, courage and active lifestyle have become everyday life. All military events are carried out by people with extensive knowledge and skills, by experts from various fields related to the profile of our events. Our staff consists of creative people, determined in action, persevere in progress - sport animators, trainers, instructors of qualified tourism having extensive experience in the implementation of such projects. Whether it's a military picnic or a military-style bachelor party, you can rely on us. Always and everywhere.